"You have brains in your head. You have feet in your shoes. You can steer yourself, any direction you choose."

Dr Seuss

Coaching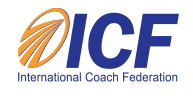 In any organisation there are individuals who are key influencers in the success of the business.
From front line customer service contact to C-suite leaders, the actions behaviours and attitudes of people can determine business results.
Rosser & Associates employs a proven and organized approach to its coaching methodology taking into consideration the needs of the individual, key stakeholders and the required needs of the business.
The process includes setting clear and attainable behavioural goals, personality self-assessment, completing 360° feedback and developing strategies to achieve the desired outcomes and goals.
Coaching Service
Executive coaching services;
CEOs and the C-suite
Business Owners
Key Business Decision Makers
HR Managers
Senior Leadership Teams
Finance Teams
Project Managers
Examples of Coaching requests
The team need to be thinking more strategically, thinking about the bigger picture for the business, thinking how they can find solutions, - not always leading with a negative as to why it won't work.
Project Managers need to know it's also about the relationship, the bigger picture not a 'win at all cost' every time there is an issue.
How do we develop a strategic plan for the business to ensure the achievement of our vision, goals and ultimately our success? What is a team charter?
We have these three great people we are looking to promote. They deliver excellent bottom line results, however they each have one aspect that limits their performance; their personal blind spot, - if they could change that?
Individual Leadership Coaching Programs
Coaching for specific outcomes and results;
Leadership skills
Strategic Development
Negotiation
Effective Communication
Professional Behaviours
Performance Results
Future Leaders
Working with a structured tailored programme we assist individuals and teams in developing new behaviours and outcomes and embedding them for sustained performance.
For real-life, concrete examples of how Rosser & Associates addresses our clients' problems, read our Case Studies. Highlighting complex issues raised by our clients, our case studies demonstrate how Rosser & Associates through careful evaluation develop targeted and comprehensive solutions that provide positive outcomes and remedy all aspects of a situation.
Case Study
Situation
A member of the Senior Leadership Team needed to develop a strategic approach and 'bigger picture' thinking for the business. Frustration levels were high amongst colleagues and management had a question mark as to whether or not this person was the 'right fit' for the business to progress the company forward.